Our delicious Christmas menu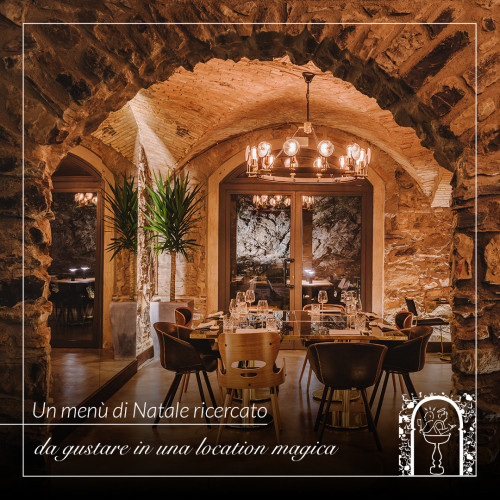 Christmas is here again, and with it the desire for a magical and sensational lunch. In our restaurant in Como you will find an enchanting location to enjoy your Christmas lunch with your loved ones and savour tasty and refined dishes.
For you we have created a refined menu with original recipes and raw materials from our territory. Here is our proposal for Christmas lunch
Appetizers
Culatello di zibello dop with veal pate, beef sirloin tartare and black truffle
Pie with porcini mushrooms and pomegranate in stilton cream


First courses
Risotto with castelmagno dop and franciacorta
Tortelli with duck ragout and don papa


Second
Baked veal loin with mashed potatoes and grilled late harvest radicchio


Dessert
Fiasconaro artisan panettone with mascarpone cream


Water
Coffee


€75.00 per person

Hours 12.30/13.00
Celebrate the holidays with us at Il Diavolo L'acqua Santa! Call us on 031 2494363, or email info@ildiavololacquasanta.it.